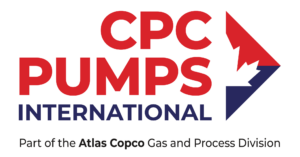 ---
When the requirement for a non-API multi-stage pump exceeds the capabilities of either the HPS or vertical turbine pump designs, or MTBR is critical, CPC's customizable BB3 provides the answer. With flowrates exceeding 1000 m3/hr, heads up to 1700 m, temperatures up to 200 deg C, and powers up to 5000 HP, CPC will manufacture a pump to meet your needs.
---
---
National provides vertical turbine wet pit and canned pumps to the world market. NPC builds their industrial models to meet customer specification or preference, or in the cases where none exist, will provide a fit for purpose pump for your specific application that will minimize total lifecycle cost or initial capital cost as you desire.
---
HPS Multistage Pump
---
The HPS is a horizontal multistage centrifugal pump that is a reliable, cost effective solution to traditional high pressure pumps. From water injection and disposal to refinery, NGL and offshore service, the HPS can deliver up to 2000 HP in a single unit.
Cost-competitive and customizable for your specific needs, the HPS equipment requires less inventory and delivery time than traditional API 610 multistage, vertical turbine and reciprocating pump equipment. Engineered for reliability, modularity, and quick replacement of components, the HPS pump has a lower life cycle cost, thanks to minimized downtime and low maintenance requirements. The result is a reliable, versatile and innovative pumping system.
Westpower will select and package the pump that provides the lowest total lifecycle cost from a number of well-known manufacturers of HPS pumps, or where there is an end user preference for a particular make because of site experience or stocking spares, will package your selected pump for you.
Disclaimer: Please note the products represented on our US website may not be available to certain locations or across certain industries. Contact our local sales office to inquire about product specifications and availability.