On a facility wide basis has anyone optimized your mechanical seal selections and inventory? 
Westpower offers a Mechanical Seal Assess program that will support your goal of maximum Mean Time Between Failure (MTBF) as well as minimizing inventory of your mechanical seals. Our process involves working closely with on site staff to maximize the benefits of the program.
Mechanical Seals at many existing operating facilities were originally specified and supplied by multiple vendors and/or EPC's during the Engineering and design phases of the new project. This is almost always without regard to an overall mechanical sealing philosophy or strategy. This is compounded further if that facility has expanded or added capabilities after the original facility start up. This will ultimately result in a poor overall site reliability performance reflected in a low mechanical seal MTBF metric.
However, mechanical seal re-assessment and optimization of use is not typically a practice and frequently organizations do not realize the significant operating and inventory cost reductions that are possible.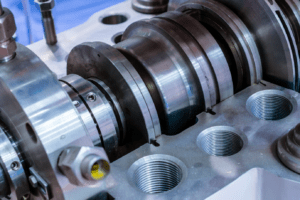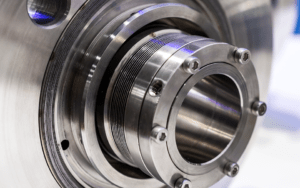 Initial deployment of our Seal Assess team will establish the current status of the customer's assets and the impact of mechanical sealing and systems to the current facilities reliability performance. Integrating  mechanical seals and systems into our reliability-based tool called Machine Sentry and then applying techniques and methods to target asset optimization in performance and inventory our Seal Assess program will support clients in improving the efficiency and effectiveness of their assets, as well as enhancing and streamlining their overall maintenance strategy.
Our team will evaluate all available and applicable maintenance, engineering and reliability data to establish a baseline MTBF kpi. Recommendations will then be developed based on this data as well as infield observations performed in concert with the onsite staff. Improvement opportunities will be prioritized based on equipment criticality, the net effect on reliability and cost. All actions raised in the report's recommendations will be given an estimated completion time and who is recommended to carry out the activity with key customer sponsor engagement. Careful consideration and planning in this deployment phase ensures key customer resources are not overloaded, and that the plan can realistically and cost effectively be implemented.
Mechanical seals are often just the tip of the iceberg and an indicator of other root cause issues.
Westpower is taking a more holistic approach to helping customers resolve their reliability issues by looking at a bigger part of the iceberg to help customers more effectively and more quickly diagnose the root causes and implement solutions.
Westpower has no affiliations with any one seal company but can work with all the major OEM's so the recommendations we make are free of any seal vendor biases and allow us the flexibility to recommend the best fit solutions offered by each.