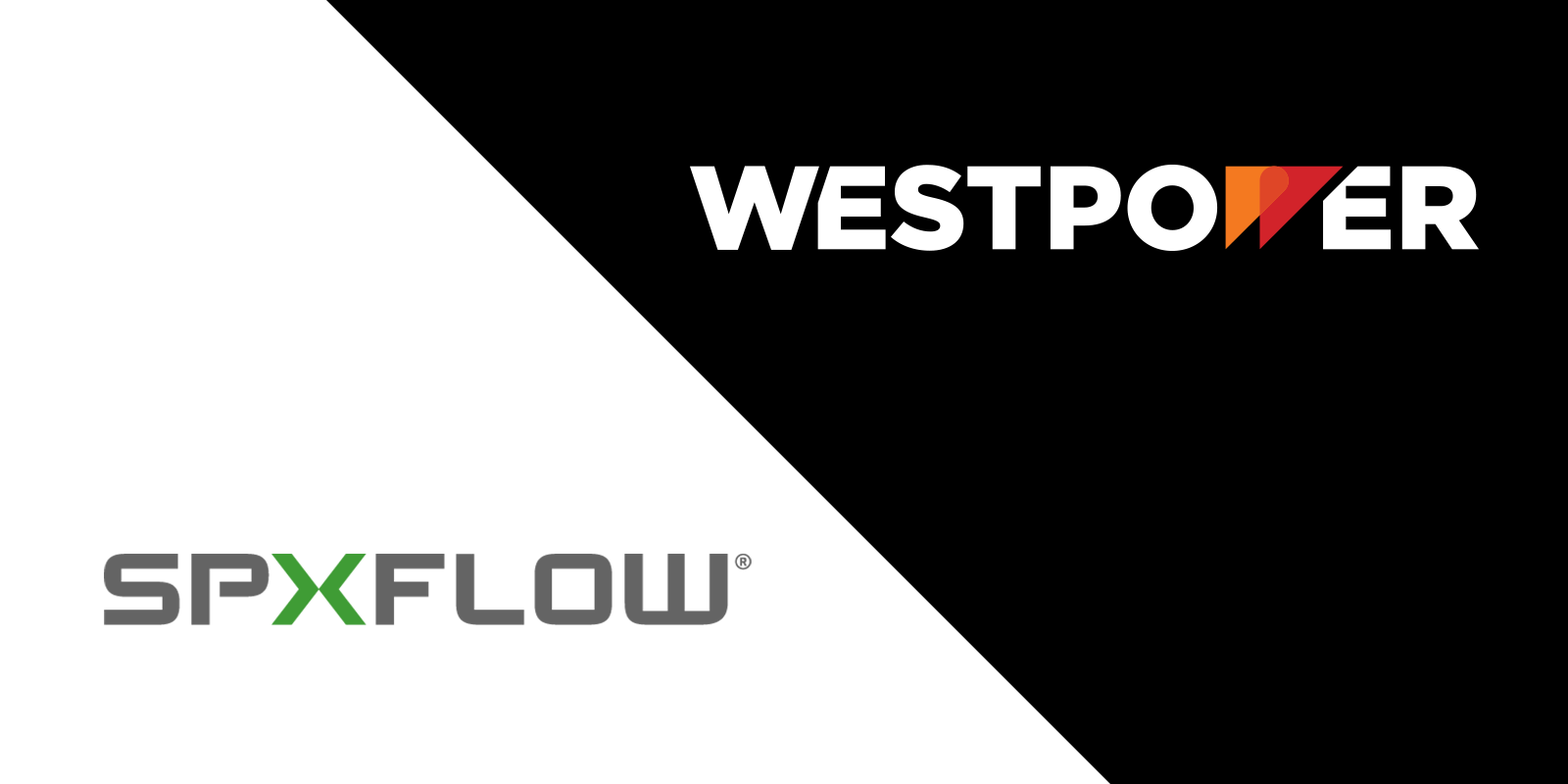 Westpower is proud to announce our expanded partnership with SPX FLOW to supply and support SPX FLOW's complete portfolio of leading mixing brands – Lightnin, Philadelphia Mixing Solutions, Plenty, Stelzer, and UUTechnic. Westpower has represented the Philadelphia Mixing Solutions line of in-tank side-entry mixers and static mixers since 2016 and this broadened offering will strengthen Westpower's ability to support customers' mixing needs.
"We are pleased that our successes representing Philadelphia Mixing Solutions has garnered the confidence in SPX FLOW trusting Westpower to represent their full mixing product line, and into all markets" said Westpower President, Dave Goddard. "After acquiring PMSL, SPX FLOW experienced that Westpower's unique set of abilities as a rotating equipment distributer and OEM, combined with our field service, repair and reliability services, strengthens our ability to support customers with their industrial mixing needs."
The addition of the SPX FLOW mixing brands will create new opportunities for synergy and expand Westpower's aftermarket parts and service capabilities, providing more comprehensive mixing solutions for customers in the oil and gas, chemical, petrochemical, municipal, mining, food and pharmaceutical markets.
Westpower is now the exclusive agent, distributor, and Authorized Service Provider for all of the SPX FLOW mixing products and parts, including Lightnin, Philadelphia Mixing Solutions, and Plenty mixers in Alberta and Northwest Territories.
More at westpowergroup.com.
For more information, please contact: media@westpowergroup.com