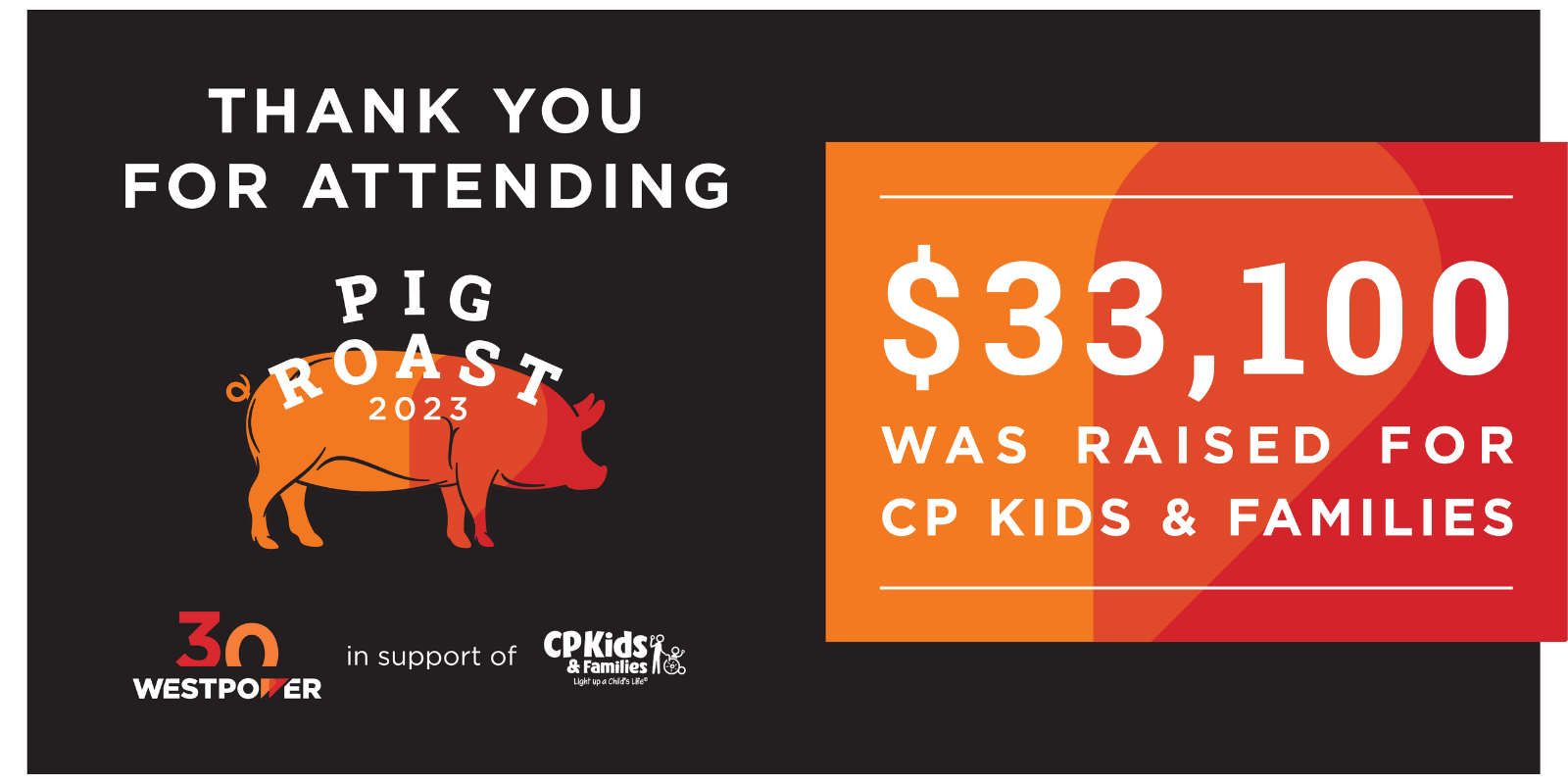 Westpower hosted its 26th annual Pig Roast this past Friday. The evening was filled with good food, good drinks, and good people. This year, our local cause was the CP Kids and Families Foundation, and thanks to the generosity of clients, suppliers, and employees, we managed to raise an impressive $33,100.00.
Ultimate Donors, who contributed $250 or greater qualified as to be entered for a Kananaskis gift card. The winner of the draw is Saveria Mancuso.
Furthermore, in the 50/50 draw, Paul Cridland emerged as the winner, taking home $2,230.
The annual Pig Roast once again achieved its goal of raising funds for a worthy cause, demonstrating the community's ongoing commitment to making a positive impact.
Thank you to all the Westpower staff, volunteers, clients, suppliers and friends who make this event an ongoing success.