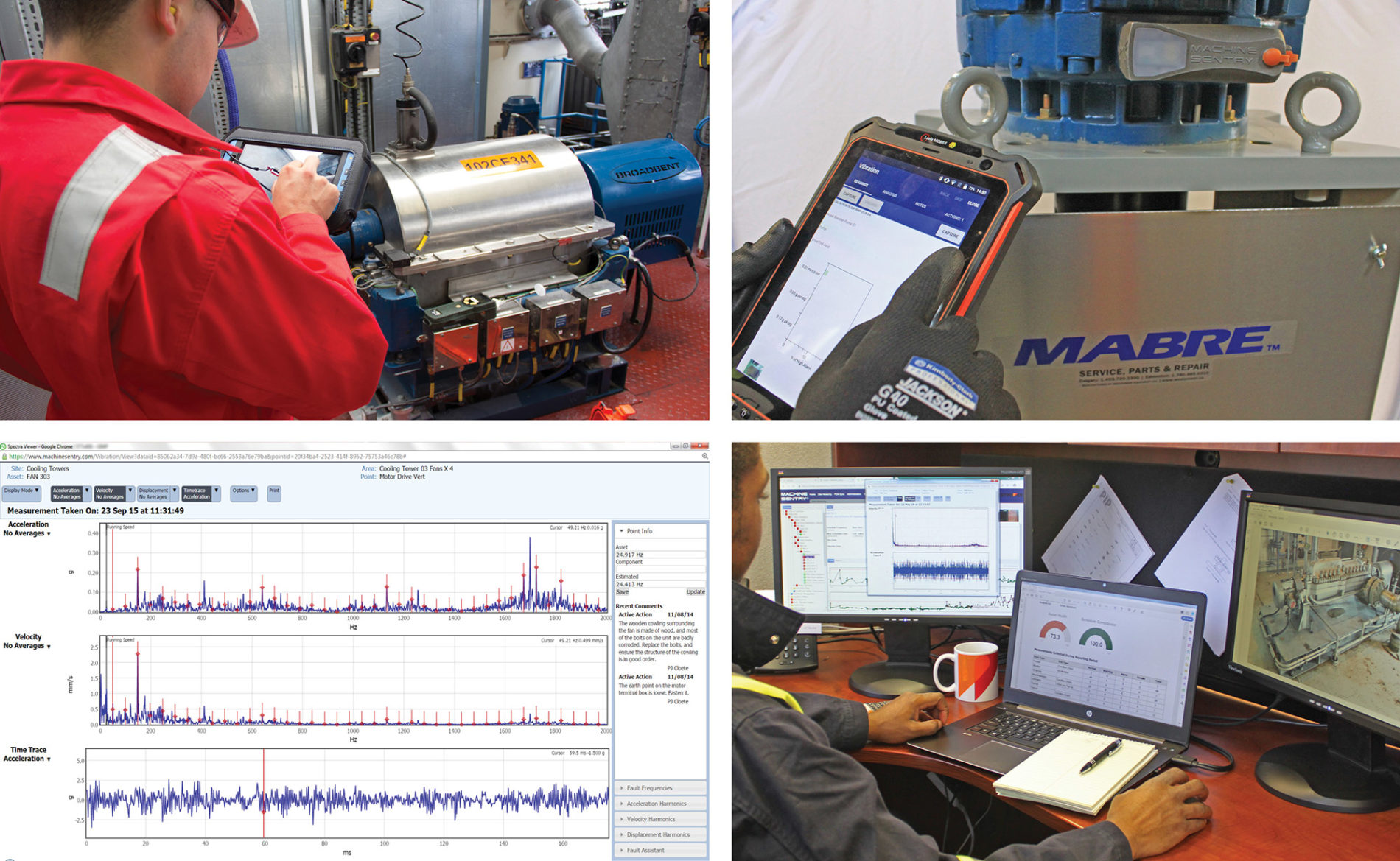 In light of the global pandemic and increased restrictions to customer sites, Westpower has launched a Quick Response Remote Vibration Analysis program using the AVT Machine Sentry Condition Monitoring platform.
We understand the challenges faced in keeping critical equipment running without issues while maintaining compliance to social distancing. Understandably, this restricts third party specialists from accessing sites for data collection, assessments and troubleshooting.
With the Machine Sentry Mobile Hazardous Area Kit (Class 1 Div 1) with 4G LTE connectivity, our customers collect the data while our Reliability Engineering Services team remotely supports data collection and troubleshooting.
When the data is synced to the secured Machine Sentry cloud location our vibration and rotating equipment experts will provide detailed analysis comprehensive report with recommendations. Backed by our multi-disciplinary team of engineers, application and repair specialists your report seamlessly translates through to quickly getting to the root cause solution.
Our Quick Response Remote Analysis program offers solutions for:
Vibration problems on pumps, compressors, fans, and piping
Rotating equipment bad actors that are likely to cause production interruption
Critical equipment they would like to remotely keep an eye on while attending to other critical tasks
On-going condition monitoring of critical assets
Westpower continues to innovate with products and services to better support our customers even in challenging times. In accordance with the guidelines, this support will be conducted remotely via phone, video chat or email.
For details, please contact us via phone, email or fill out the form below:
Phone: (780) 686-6002
Email: reliability@westpowergroup.com