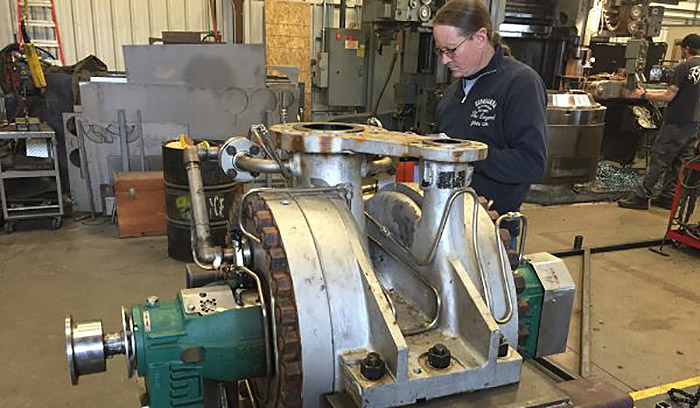 Calgary, Alberta, July 31, 2017 – Westpower Equipment Ltd. ("Westpower") announced today that it has, through a subsidiary company, completed the previously announced amalgamation with R&R Machine, Inc ("R&R"). The transaction is expected to significantly enhance the new integrated organization's sales, service and repair offerings in the geographic regions within which it currently operates. The principal shareholders of both companies will remain leaders within the combined organization. The two entities will continue to operate under their existing corporate identities as part of the Westpower group of companies.
About R&R:
R&R is an industrial service company specializing in repair and reconditioning services for industrial pumps, compressors and related machinery. It offers millwright, machining and mechanical repair services across much of the Western United States. The Company's repair centre has a broad range of manual and CNC machining capabilities and expertise in a wide variety of engineered rotating machinery.
About Westpower:
Westpower owns and operates full-service engineered pump repair and sales centres in Alberta, Canada. The Company specializes in the custom design manufacturing and maintenance of engineered pumps and integrated fabricated systems. It is also a distributor of industrial lubricants and a broad range of reliability products. The Company offers coating, repair and field services in addition to part sales. From its inception, the Company has proudly represented CPC Pumps International, (API 610 centrifugal pumps).
For more information please contact:
Additional information is available at:
https://westpowerpumps.com
http://www.westpowergroup.com
http://rrmachineservice.com
The pdf version of this document can be located here: 17 July 31 RnR Amalgamation Completion Press Release